You're never too old to dance!
At Sol Dance Center in Astoria, we're proud to offer a wide range of dance classes for adults so that people of all ages and ability levels can explore the world of dance! Our world-class dance teachers are experienced in styles ranging from Ballet to Bachata and everything in between. Whether you want to learn to dance for the first time, or you're an old pro looking for a new dance community, you're welcome to hone your craft here at Sol Dance Center.
Introductory Private Lesson
To accommodate students of all levels, we offer a private introductory lesson for only $29!
This one-on-one assessment allows us to meet you and gain an understanding of your current knowledge and skills so that we can suggest the perfect dance lessons for you.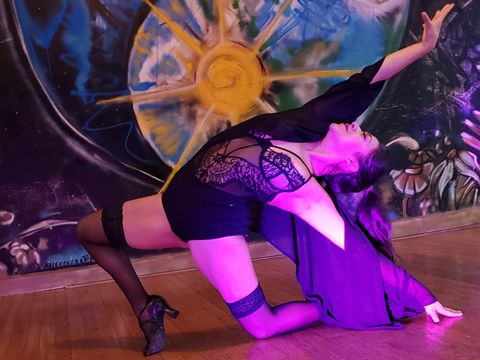 JAZZ BURLESQUE
Embrace your inner diva with Burlesque-Jazz!
With Kiara Rubi Gatica
(Adults Only 18+)
The word "Burlesque" has become synonymous with sexy and theatrical, which makes sense when you consider where the dance style originally comes from: in the 17th century, Burlesque was used as a type of comedic, provocative interlude in Italian variety shows. It included solo dances, a female chorus, slapstick humor, and sometimes striptease acts (though not always)!
Today, the goal of our Burlesque-Jazz dance class is to create a supportive environment that encourages women to feel safe and to grant the power and freedom to express our most sensual side. Students can also expect to learn the foundations of jazz technique!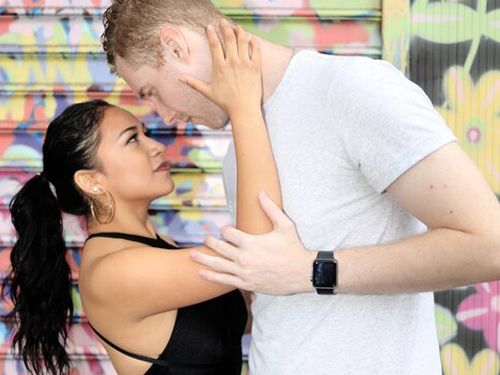 BACHATA
Learn a fun and flirty dance style to break out anywhere.
Bachata is by far the most romantic Latin dance performed in clubs today. Partners dance much closer together than in salsa, and bachata involves a great deal of upper body control. With its distinctive music and fun, flirty movements, you are sure to fall in love with this Dominican treasure!
In this class, you will learn basic Bachata steps, men's and ladies' techniques, and turn patterns up to an intermediate level.
Private dance lessons are also available! Please contact us to find out more about our rates and availability.
Open Level Classes:
Wednesdays 8:00 PM (Footwork)
Wednesdays 9:00 PM (Partner Work)
Saturdays 2:00 PM (Footwork)
Saturdays 3:00 PM (Partner Work)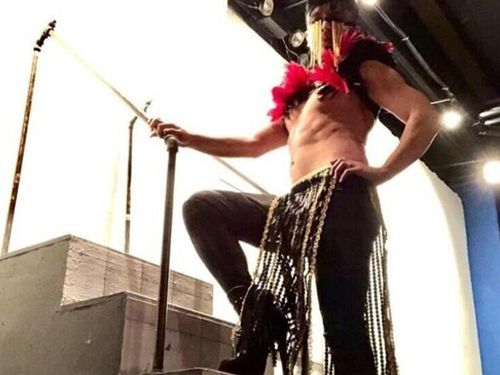 HEELS
Get fierce, sensual, and sexy with our Heels class.
Heels dance, also known as 'stiletto dance,' is a relatively new style, having emerged and grown in popularity in the late 1990s and early 2000s. It borrows techniques from a range of other styles: complex footwork from jazz, ballroom, Latin, and go-go dance; torso isolations from hip hop and belly dance; and fluid body language from contemporary dance. Heels dance is named for its most distinguishing feature: wearing high-heeled shoes during performances.
At our dance school in Astoria, Heels class is taught by David Machicado. This class focuses on developing its students' confidence and sensuality as they learn foundational Heels techniques through walks, freestyle, and choreography.
Open Level Classes: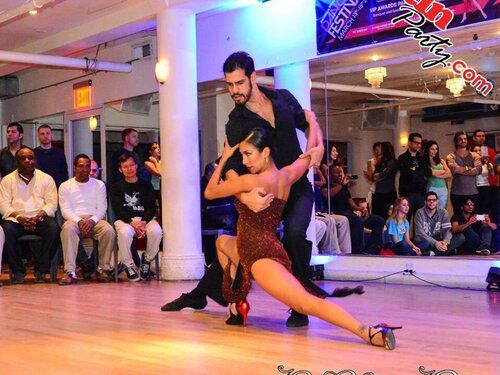 SALSA ON 2 / SALSA NEW YORK STYLE
Stay light on your feet with this popular Latin style.
Salsa New York style is a fun class consisting of shines: individual footwork in which you will learn different styling moves and dynamic turn patterns for all levels (beginner, intermediate, or advanced). The class teaches leading and following techniques, how to improve connection between partners, styling tips for men and women, Salsa timing, and spinning. Salsa class also aims to develop your own individual style on the dance floor.
You do not need a partner to join our salsa classes. Students rotate partners to improve their ability to adapt on the dance floor. If you are taking salsa lessons with your significant other and don't want to rotate, please just notify the instructor before class. LET'S DANCE!
Level 1 Classes
(Recommended for new students and absolute beginners.)
Level 2 Classes
Tuesdays 8:00 PM (Shines)
Tuesdays 9:00 PM (Partnering)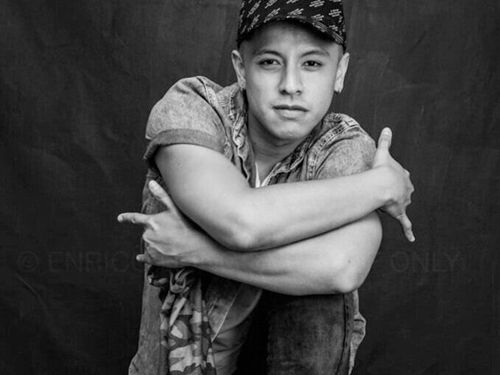 REGGAETON
This one's for all our reggaetoneros out there!
Reggaeton dance is a fun, energetic style that's influenced by hip hop dance and Latin American and Caribbean music. It's extremely popular throughout the Spanish-speaking Caribbean, in countries including Puerto Rico, Panama, Cuba, Colombia, and Venezuela. In the last decade, the genre has grown in popularity in the North American and European dance industries as well!
At Sol Dance Center, Reggaeton classes are taught by acclaimed dance teacher David Machicado. Students will focus on developing body control, musicality, and that essential reggaeton groove to commit to the music.
Private lessons are also available at our dance studio in Astoria — please contact us to discuss rates and availability!
Open Level Classes
Tuesdays 7:00 - 8:00 PM
Thursdays 7:00 - 8:00 PM
Beginner Level Classes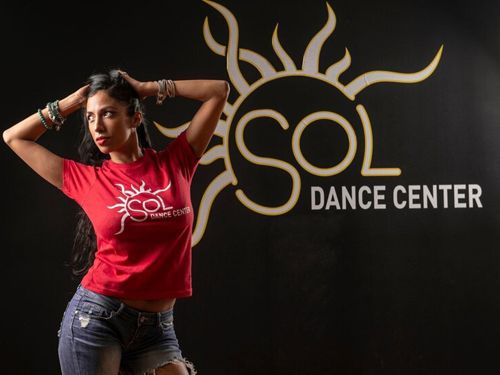 CUMBIA
CU CU CU CUMBIAAAA…
Cumbia is a Latin style of dance that is closely related to Swing dance, sharing many common moves between them. In fact, Cumbia is known as "El Swing" in Costa Rica! It's a fun, physical style known for its "wind-up" motions and circular patterns.
At Sol Dance Center, our Cumbia class is a fusion-style combining Mexican and Columbian Cumbia, and it's taught by the boss herself: Karla Choko! She is thrilled to bring her many years of experience as a dance teacher, her Mexican roots, and her love of Cumbia dance to get you swinging to this Latin rhythm!
We also offer private dance lessons to learn this style! Please contact us directly to book a private lesson or to find out more about our rates and availability.
Open Level Classes