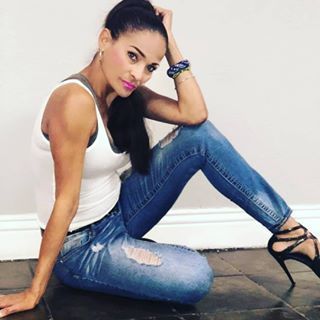 Maryorie Flores
Artistic Director
Maryorie Flores is a New York City-based artist working as a producer, director, choreographer, actress, model and singer. She currently serves as Artistic Director of Sol Dance Center in Queens, New York.
Ms. Flores is widely known in Venezuela as a television personality. She established her career for 25 years working as a principal dancer and choreographer with one of Venezuela's largest TV networks, Venevision, on different programs such as Dancing with the Stars, Club de los Tigritos, Miss Venezuela, and Mini-Pops. She also worked for Venezolana de Television and Televen, under the direction of Simon Diaz, Dionny, Lopez (Poppy) Vladimir Perez, Mery Cortez, Luigie Robartelli and Joaquin Riviera.
She has choreographed several works of musical theater in different countries such as Venezuela, Mexico, Colombia and USA.
Other choreography credits include: JASA- Sue Ginsburg Senior Center (current) in the Bronx, Fundación Yolandra La Prea in Harlem and the Sancocho Festival in Pomona, Los Angeles.
During Ms. Flores' highly prolific career, she's shared the stage with many international Latin music stars such as Celia Cruz, Gilberto Santa Rosa, Chayanne, Thalia, Shakira, Rafael, Alejandra Guzman, Oscar de Leon, Olga Tañón, Ricky Martin, Carlos Baute, Carlos Ponce, Miguel Bosé, Rosario, Charlie Zaa, Elvis Crespo, Wilfrido Vargas, Ricardo Arjona, Patricia Manterola, Paulina Rubio and many other.
In the US, she has worked for Vensaya Entertainment in California and Yo Si Bailo in Las Vegas.
Ms. Flores trained in classic ballet with Madame Franklin, in jazz and contemporary with Gudelia Castillo, Anita Vivas, Juan Monzón and Sonia Sanoja, and in Flamenco with Los Espanoletos Academy and Roberto Sevilla.