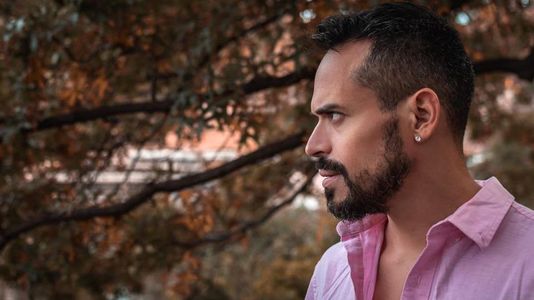 Leonel Linares
Executive & Artistic Director
Leonel Linares is a dancer, choreographer and arts educator, who serves as the Executive & Artistic Director of Sol Dance Center in Astoria, New York.
Leonel currently performs with Accent Dance, East Coast Contemporary Ballet and FJK Dance and does commercial work with Latin music artists. He is a certified teacher in Vaganova technique from Bolshoi Academy of Moscow and teaches a range of classes to children and adults at Sol Dance Center, Studio E School of Music and Friends Academy.
He began his dance training in his hometown of Mérida, Venezuela. His studies included Venezuelan folklore, Latin jazz, hip-hop, contemporary, acrobatics, modern, and ballet. In 2004, he was awarded a scholarship to study with the Joffrey Ballet School in New York City for two years.
His professional career in Venezuela included work with Ballet Nuevo Mundo de Caracas under the direction of Zhandra Rodriguez, Ballet Teresa Carreno, Compañía Danza Actual under the direction of Macarena Solorzano, and Ballet de Maryorie Flores. Leonel worked as a choreographer for one of Venezuela's television networks, Venevisión, under the production of Joaquín Riviera. There he performed with many Latin music artists on Venezuela's Dancing with the Stars, one of the world's biggest beauty pageants, Miss Venezuela, and TV series such as "Somos tu y yo".
Leonel Linares previously served as the Choreographer in Residency and Ballet Master at the Staten Island Ballet for seven years. Additionally, he is one of the founders of La Casa de la Cultura Venezolana en NY and has danced with Latin music artists such as J. Balvin, Olga Tañón, Alejandra Guzmán, Liz, Rosa López, Diveana and Oscar de Leon.
In 2019 and 2020, Leonel won first place for his choreography in the Hispanic Folkloric Dance Contest held annually by El Comité del Desfile de la Hispanidad de Nueva York. He also previously performed with Compañía Imagen Latina in Los Angeles for the World Salsa Congress, as well as at the Minnesota Dance Theatre, Ajkun Ballet Theatre, Contemporay Ballet Theatre, Revolución Latina, Morales Dance and Ballet Des Moines.